Brit-Am Ephraimite Forum no. 48
Brit-Am Ephraimite Discussion. News and Issues concerning the Lost Ten Tribes and Judah in the World Today.

For Previous issues see:
Ephraimite Forum Archives



Ephraimite
Forum

no.48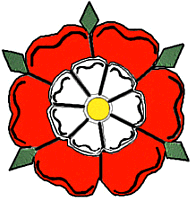 The Brit-Am Rose
Official Symbol of Brit-Am


Ephraimite Forum-48
Date: 19/March/08 12th Adar-2 5768
Contents:
1. Archaeology: Brit-Am Version of
Explorator
10.47
2. David Bell: Maoris and Amerindians Related?
3. Half Shekel Silver Coin Found!

Site Contents by Subject
Home
Research
Revelation
Reconciliation


Publications
Site Map
Contents in Alphabetical Order

This Site

1. Archaeology: Brit-Am Version of

Explorator

10.47
From: david meadows <rogueclassicist@gmail.com>
Subject: [Explorator] explorator 10.47
===============================
explorator 10.47 March 16, 2008
==============================

================================
ANCIENT NEAR EAST AND EGYPT
=================================

Brief item on the possible find of an Elamite temple in Iran:

http://tinyurl.com/2jeoz2 (UPI)

Recent finds west of Temple Mount:

http://www.israelnationalnews.com/News/News.aspx/125559
http://www.antiquities.org.il/article_Item_eng.asp?
sec_id=25&subj_id=240&id=1350&module_id=#as
http://itn.co.uk/news/a9359b2a5b9ad6c7ecfd85a0acc23a44.html

This week's developments in the Temple Mount saga (these are all
different):

http://www.wnd.com/index.php?fa=PAGE.view&pageId=58538
http://tinyurl.com/3ynczm (JPost)


======================================
ANCIENT GREECE AND ROME (AND CLASSICS)
=====================================

A Jewish prayer in a Roman child's grave from Austria:

http://www.scienceblog.com/cms/archaeological-sensation-austria-15664.html

===============================
EUROPE AND THE UK (+ Ireland)
======================================
More coverage of the Stonehenge-as-battle-site theory:

http://tinyurl.com/3aox46

A history of London's business district:

http://tinyurl.com/2s3u3d (Independent)

Archaeology in Europe Blog:

http://www.archaeology.eu.com/weblog/index.html
=========================================
ASIA AND THE SOUTH PACIFIC
==============================================
Interesting (more hobbits?) bones from Palau:

http://www.iht.com/articles/2008/03/11/healthscience/11fossil.php
http://news.nationalgeographic.com/news/2008/03/
080310-palau-bones.html
http://news.nationalgeographic.com/news/2008/03/
photogalleries/palau-pictures/index.html
http://www.news.com.au/perthnow/story/
0,21498,23359090-948,00.html
http://news.bbc.co.uk/2/hi/science/nature/7290090.stm
http://www.nytimes.com/2008/03/11/science/11fossil.html

http://tinyurl.com/2k5pob (Journal article)


Have Ned Kelly's bones been found?:

http://tinyurl.com/2wvs2g (Reuters via Yahoo)
http://ukpress.google.com/article/
ALeqM5h7Mk49rVv_UBeO3c58O0szS75vVA

=======================================
NORTH AMERICA
============================================
On the DNA front, nearly all of Native Americans can apparently
be traced back to six mothers (why does it always seem to be six?):

http://dsc.discovery.com/news/2008/03/13/native-american-dna.html
http://news.yahoo.com/s/ap/native_american_dna

... not sure if this 'peopling of the Americas' article is based
on the same research:

http://news.nationalgeographic.com/news/2008/03/080313-first-americans.html

http://tinyurl.com/3ba42h (Journal article)

==========================================
OTHER ITEMS OF INTEREST
===========================================
Rethinking the earthquake of 365 A.D. and its implications:

http://www.chinadaily.com.cn/world/2008-03/10/content_6521116.htm
http://news.nationalgeographic.com/news/
2008/03/080310-tsunami.html


Looking for guillotined relatives:

http://www.timesonline.co.uk/tol/news/world/
europe/article3556333.ece


==========================================
DIG DIARIES/BLOGS
==============================================

Tel Dan:

http://teldan.wordpress.com/


===========================================
CRIME BEAT
=================================================

The IAA caught a metal detectorist at a site:

http://www.haaretz.com/hasen/pages/ShArt.jhtml?itemNo=962342
http://www.antiquities.org.il/article_Item_eng.asp?
sec_id=25&subj_id=240&id=1348&module_id=#as


---
---

2. David Bell: Maoris and Amerindians Related?
Yair, as a New Zealander, I have long noted the
similarity between Maori and Amerinds. Since there is
much evidence that Maori originated from Taiwan/
Formosa, perhaps the Amerinds did, too.

David


---
---

3.Half Shekel Silver Coin Found!
A Silver Coin That Was Used To Pay The Half Shekel Head-Tax To The Temple Was Found In Jerusalem (march 18,2008)
http://www.antiquities.org.il/article_Item_eng.asp?sec_id=25&
subj_id=240&id=1353&module_id=#as


---
---
---


To Make an Offering to Brit-Am

Send a check to
Brit-Am
POB 595
Jerusalem 91004
Israel

or deposit a donation in our
PayPal Account
http://britam.org/books.html#donate






Contribute to Brit-Am

Correspond with us
Send Comments or Criticisms
You may not always receive an immediate answer but anything you say will be considered and appreciated
Send us an
e-mail

Books and Offering Opportunities

Main Page