Brit-Am Ephraimite Forum no.42
Brit-Am Ephraimite Discussion. News and Issues concerning the Lost Ten Tribes and Judah in the World Today.

For Previous issues see:
Ephraimite Forum Archives



Ephraimite
Forum

no.42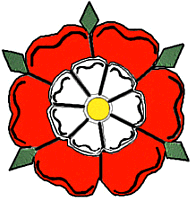 The Brit-Am Rose
Official Symbol of Brit-Am


Ephraimite Forum-42
Date: 17/February/08 11th Adar-2 5768
Contents:
1. Great Seal secrets revealed!
2. Ireland: Cornelius Coughlan VC
3. Archaeology: Brit-Am Version of
Explorator
10.43
Site Contents by Subject
Home
Research
Revelation
Reconciliation


Publications
Site Map
Contents in Alphabetical Order

This Site

1. Great Seal secrets revealed!
http://news.yahoo.com/s/ap/20080212/ap_on_go_
ca_st_pe/us_great_seal_myths

---
---
2. Ireland:
Ken Wright Photography - Sergeant Major Cornelius
Coughlan
VC grave in Westport
http://www.castlebar.ie/photos/ken-wright/coughlanvc/glry/
Cornelius Coughlan
http://en.wikipedia.org/wiki/Cornelius_Coughlan
He was 28 years old, and a Colour Sergeant in the 75th Regiment (later The Gordon Highlanders), British Army during the Indian Mutiny when the following deed took place for which he was awarded the VC.

On 8 June 1857 at Delhi, India, Colour-Sergeant Coughlan gallantly ventured under heavy fire, with three others, into a serai occupied by the enemy in great numbers and rescued a private of their regiment who was severely wounded.

An account of his bravery on 18 July in the London Gazette read: "Colour Sgt Coughlan encouraged a party who hesitated to charge down a lane raked by a cross-fire, then entering with the said party, into an enclosure filled with the enemy, destroyed every man; for having also on the same occasion returned under a cross-fire to collect dhoolies [early stretchers] to carry off the wounded."

Queen Victoria felt moved to write a personal letter to Sgt Major Coughlan on hearing about his act of bravery.

---
---

3. Archaeology: Brit-Am Version of

Explorator

10.43
From: david meadows <rogueclassicist@gmail.com>

================================================================
explorator 10.43 February 17, 2008
================================================================
================================================================
ANCIENT NEAR EAST AND EGYPT
================================================================
Politics and archaeology in east Jerusalem:

http://abclocal.go.com/kabc/story?section=news/world_news&id=5948366
http://www.semissourian.com/story/1310504.html
http://tinyurl.com/37maf2 (LAT)
http://ap.google.com/article/ALeqM5jvEspc9hQC
fyXHP4EclLWdzi11KgD8UNKNVG0

... others on the same subject:

http://www.thejc.com/home.aspx?ParentId=m11s19&SecId=19&AId=58045&ATypeId=1
http://www.thetrumpet.com/index.php?q=4842.3107.0.0

An Ottoman sea wall at Jaffa will be buried for 'safety':

http://www.haaretz.com/hasen/spages/953641.html

Nice overviewish blog post on excavating Byzantium:

http://barista.media2.org/?p=3329

cf:

http://www.cronaca.com/archives/005264.html

================================================================
ANCIENT GREECE AND ROME (AND CLASSICS)
================================================================
A Maltese cistern is actually a Roman or Punic tomb:

http://tinyurl.com/2udcc6 (ToM)

================================================================
EUROPE AND THE UK (+ Ireland)
================================================================
A possible druid burial (?):

http://dsc.discovery.com/news/2008/02/11/druid-grave.html
http://www.newkerala.com/one.php?action=fullnews&id=21459
http://tinyurl.com/2wkfz4

The Domesday Book is now on the internet (I thought it was already!):

http://tinyurl.com/3b8uy6 (Telegraph)

Archaeology in Europe Blog:

http://www.archaeology.eu.com/weblog/index.html
================================================================
ASIA AND THE SOUTH PACIFIC
================================================================
A 17th century Japanese village in Cambodia (?):

http://search.japantimes.co.jp/rss/nn20080216f2.html

================================================================
OTHER ITEMS OF INTEREST
================================================================

Plenty of Viking DNA in northern England:

http://www.sciencedaily.com/releases/2008/02/080208105851.htm

Napoleon wasn't poisoned (wow ... you mean that paper I wrote
as an undergrad actually had some merit?):

http://news.yahoo.com/s/nm/20080212/sc_nm/italy_napoleon_dc
http://www.sciencedaily.com/releases/2008/02/080211131357.htm
http://tinyurl.com/3a5eed (Telegraph)

---
---
---


To Make an Offering to Brit-Am

Send a check to
Brit-Am
POB 595
Jerusalem 91004
Israel

or deposit a donation in our
PayPal Account
http://britam.org/books.html#donate






Contribute to Brit-Am

Correspond with us
Send Comments or Criticisms
You may not always receive an immediate answer but anything you say will be considered and appreciated
Send us an
e-mail

Books and Offering Opportunities

Main Page