Brit-Am Ephraimite Forum no.41
Brit-Am Ephraimite Discussion. News and Issues concerning the Lost Ten Tribes and Judah in the World Today.

For Previous issues see:
Ephraimite Forum Archives



Ephraimite
Forum

no.41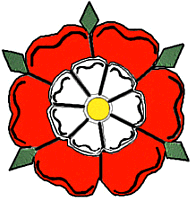 The Brit-Am Rose
Official Symbol of Brit-Am


Ephraimite Forum-41
Date: 11/February/08 5th Adar-2 5768
Contents:
1. Are Pigs a Health Menace?
2. Jewish Populations all over the world
3. Thomas Gray: Exile Chores
4. Slavery, Christianity, and Islam
5. Archaeology: Brit-Am Version of
Explorator
10.42

Site Contents by Subject
Home
Research
Revelation
Reconciliation


Publications
Site Map
Contents in Alphabetical Order

This Site
---
---

1. Are Pigs a Health Menace?
From: Craig Blackwood:
"Honeybees and Almonds, Pigs and MRSA: The Deadly Connections"
http://www.naturalnews.com/022597.html
---
---

2. Jewish Populations all over the world
http://www.jewishvirtuallibrary.org/jsource/Judaism/jewpop.html#region
If you go to the above URL
and click on a country, it will give you a history of Judiasm in that country

Rank Country Jews % of World Jewish Population
1 Israel 5,313,800 40.6%
2 United States 5,275,000 40.3%
3 France 491,500 3.8%
4 Canada 373,500 2.9%
5 United Kingdom 297,000 2.3%
6 Russia 228,000 1.7%
7 Argentina 184,500 1.4%
8 Germany 118,000 0.9%
9 Australia 103,000 0.8%
10 Brazil 96,500 0.7%
11 Ukraine 80,000 0.6%
12 South Africa 72,000 0.6%
13 Hungary 49,700 0.4%
14 Mexico 39,800 0.3%
15 Belgium 31,200 0.2%
---
---

3. Thomas Gray: Exile Chores

In the NY Times is an article about an orthodox Jew, Shimon Waronker, who is turning around a NY High school. This is an example of what Israelites need to be doing in the world, as I see it. I am amazed that he has gotten as far as he has, since some of the things he has done are officially prohibited. In this case, he might be getting away with things because they don't want to seem to be discriminating against a Jewish minority. I feel sure that a Christian who asked subordinates to hold hands and pray (as he did) would have been fired immediately. May God give him more power and success.

http://www.nytimes.com/2008/02/08/nyregion/08principal.html?th&emc=th

I don't believe that our job as Israelites is just about getting home to Israel or making people aware of our roots, but to be doing these kinds of things to bless the world. This case is unusual in that this lone ranger is actually being effective. Most lone rangers get steamrolled without support. Is anybody listening?
---
---

4. Slavery, Christianity, and Islam
http://www.firstthings.com/onthesquare/?p=962
By Robert Spencer
---
---

5. Archaeology: Brit-Am Version of

Explorator

10.42
From: david meadows <rogueclassicist@gmail.com>
================================================================
explorator 10.42 February 10, 2008
================================================================
================================================================
ANCIENT NEAR EAST AND EGYPT
================================================================
A major Achaemenid building found at Lidoma:

http://www.payvand.com/news/08/feb/1076.html

The history and politics behind the Temple Mount saga:

http://www.jewishquarterly.org/article.asp?articleid=325


Revising the reading of that 'Temech' seal:

http://tinyurl.com/2kp4xo (JPost)
http://tinyurl.com/2a6ryt

================================================================
ANCIENT GREECE AND ROME (AND CLASSICS)
================================================================
Hellenistic finds in Kuwait:

http://www.ana.gr/anaweb/user/showplain?maindoc=6119012&maindocimg=5576654&service=102

A Roman fort in Cornwall:

http://www.sciencedaily.com/releases/2008/02/080205202327.htm

The Romans performed cataract operations:

http://news.bbc.co.uk/1/hi/health/7194352.stm

Roman remains in Lincolnshire:

http://tinyurl.com/2o4ryh

A couple of years ago we mentioned the discovery of a Roman lighthouse
in Turkey ... the excavations have begun:

http://www.thenewanatolian.com/tna-31096.html

================================================================
EUROPE AND THE UK (+ Ireland)
================================================================
Possible Saxon burial from Norfolk:

http://tinyurl.com/3dtmeq (EDP24)

Archaeologists believe they're close to finding Kenneth MacAlpine's
wooden castle site:

http://news.bbc.co.uk/2/hi/uk_news/scotland/tayside_and_central/7226410.stm

================================================================
ASIA AND THE SOUTH PACIFIC
================================================================
Theories about mega-tsunamis hitting Australia aren't confirmed
by the archaeological evidence:

http://www.physorg.com/news121356987.html

New Zealand Archaeology eNews:

http://www.nzarchaeology.org/netsubnews.htm
================================================================
CENTRAL AND SOUTH AMERICA
================================================================
Lice from mummies is providing some clues about migration:

http://www.iht.com/articles/2008/02/06/healthscience/06lice.php
http://www.newkerala.com/one.php?action=fullnews&id=20041
http://www.nytimes.com/2008/02/07/science/07lice.html

A half dozen Vicus culture pyramids from Peru:

http://tinyurl.com/3dfcp7

More coverage of that Nazca iron ore mine:

http://www.sciencedaily.com/releases/2008/01/080129125405.htm
================================================================
OTHER ITEMS OF INTEREST
================================================================
What rats can tell us about ancient migration:

http://tvnz.co.nz/view/page/411419/1568444

A talk on earth science and archaeology:

http://dailybeacon.utk.edu/showarticle.php?articleid=52798

================================================================
NUMISMATICA
================================================================

Britannia is disappearing from UK coinage:

http://www.telegraph.co.uk/news/main.jhtml?xml=/news/2008/01/28/ncoin128.xml
---
---
---


To Make an Offering to Brit-Am

Send a check to
Brit-Am
POB 595
Jerusalem 91004
Israel

or deposit a donation in our
PayPal Account
http://britam.org/books.html#donate






Contribute to Brit-Am

Correspond with us
Send Comments or Criticisms
You may not always receive an immediate answer but anything you say will be considered and appreciated
Send us an
e-mail

Books and Offering Opportunities

Main Page